What is a Crawl Space Dehumidifier?
A crawl space dehumidifier is a device that removes excess moisture from the air in your home. It functions by pulling in air, extracting the moisture via coils or sinks, and releasing the "dry" air back into your home. Depending on the model, moisture might be directly pumped out of your home via an outlet hose, or it might collect in a tank that you need to empty out periodically. Although de-humidifiers can be used in any part of your home, they're especially beneficial for crawl space care, since the room is prone to trapping excessive moisture.
Why Should You Have a Dehumidifier in a Crawl Space?
Installing a dehumidifier will do wonders for not only your crawlspace, but your entire house. That's because air naturally travels upwards in a house, so any air in your crawl space will eventually make its way into the main living area.
Here are some of the top benefits of crawl space dehumidifiers:
Lower humidity levels: A dehumidifiers job is to remove excess moisture from the air and vent it back into the great outdoors where it belongs.
Reduced mold and mildew: Moist environments are ideal breeding grounds for mold and mildew.
Cleaner indoor air quality: Allergies and asthma are often triggered by humidity-loving organisms like dust mites, mold, and mildew.
Prevent rust: Reducing the moisture levels in your crawl space will protect metal pipes, tools, and building materials from rusting.
---
What Kind of Dehumidifier Should You Get For Your Crawl Space?
When it comes to choosing the best unit for crawl space care, there are a few different varieties to select from. We recommend models from Aprilaire, as they are a trusted brand name that manufactures high-quality humidifiers. Among the Aprilaire lineup, two of the most popular options are Model 1820 and Model 1850.
Aprilaire Model 1820 Series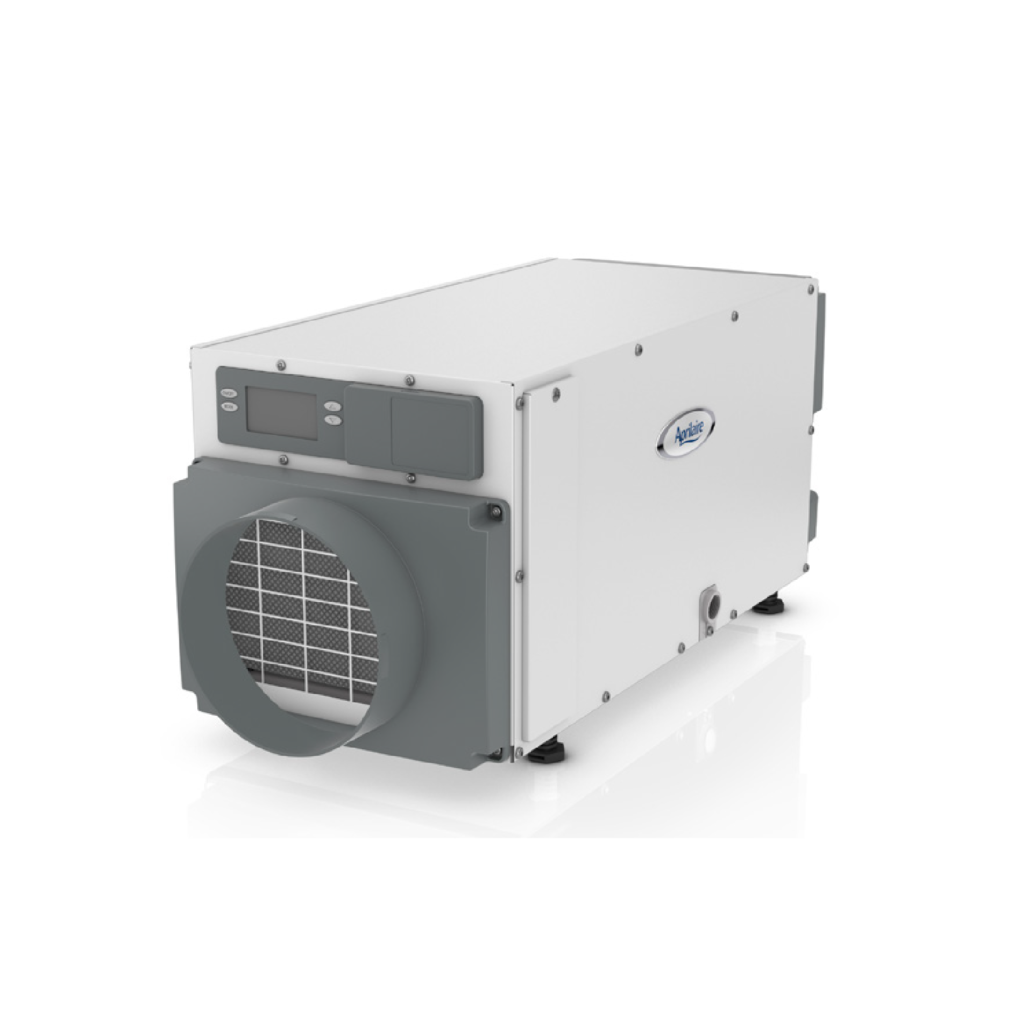 The Aprilaire Model 1820 series dehumidifier is a great option for any home or condominium. Its small and compact shape makes it easy to store in a basement, crawlspace, or closet. It is so quiet you will forget you even had it!
The 1820 removes up to 70 pints of moisture a day by using its automatic humidity sensing for efficient and effective removal of excess moisture in your home. It has gone through multiple tests to ensure reliability and durability.
Dehumidifiers can be a hassle when you constantly have to provide routine maintenance and upkeep. With the 1820, you only need to clean or replace the filter once a year. Saving you time and money!
Aprilaire Model 1850 Series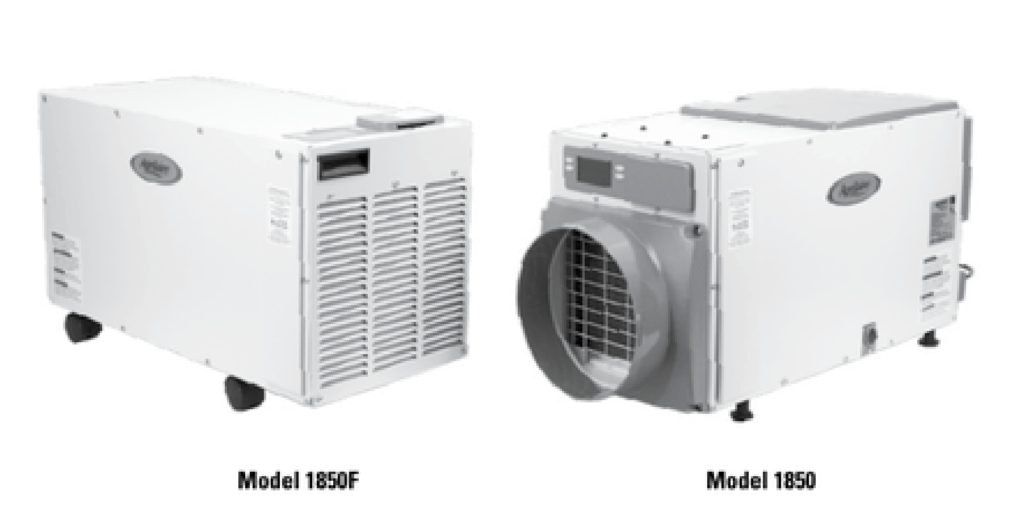 The Aprilaire Model 1850 series dehumidifiers are the perfect product for whole-home dehumidification, basements, crawlspaces, and sealed attics. The 1850 removes up to 95 pints of moisture a day, providing dehumidification for homes up to 5,200 square feet. This dehumidifier is extremely low maintenance, just place it in your basement, crawlspace, or utility closet and clean the filter once a year.
It is very user-friendly and has gone through rigorous testing to ensure you are getting a high quality, reliable, and durable dehumidifier.
---
---
Dehumidifier Installation Service
Our installers follow a step-by-step process to ensure your new humidifier is installed properly and efficiently.
Choose the best location: Before the dehumidifier installation, our experts will choose the best location for it. An ideal spot would be near a concrete wall with good airflow and easy access for maintenance.
Install the humidifier: If readily available, we'll plug in the unit to a reliable power source and set-up any exhaust vents as needed.
Set the humidity level: Once the installation is complete, we'll program the humidifier to keep the moisture level within an ideal range. Ideally, this would be anywhere between 50%-60% moisture.
Professional Crawl Space Dehumidifier Installers in Virginia
For high-quality crawl space dehumidifier installation Virginia, look no further than the experts at Crawlspace Care.
As a family-owned and operated company, we understand your needs as a homeowner and will strive to make your crawl space safer, dryer, and more comfortable than ever before. Contact us today to schedule an appointment for dehumidifier installation Virginia!